Welcome to Everett Chevrolet Buick GMC Of Morganton, LLC
Get Approved
Apply online using our quick credit application to get started.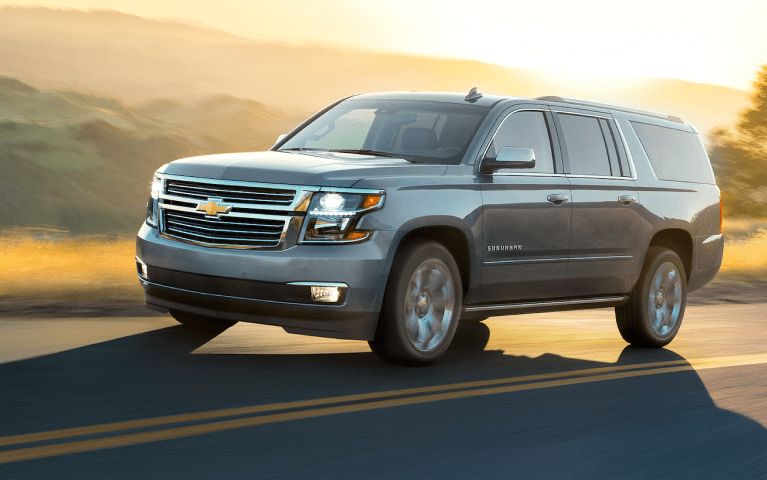 Value Trade-In
Get an online quote from Everett Chevrolet Buick GMC Of Morganton, LLC for your pre-owned vehicle.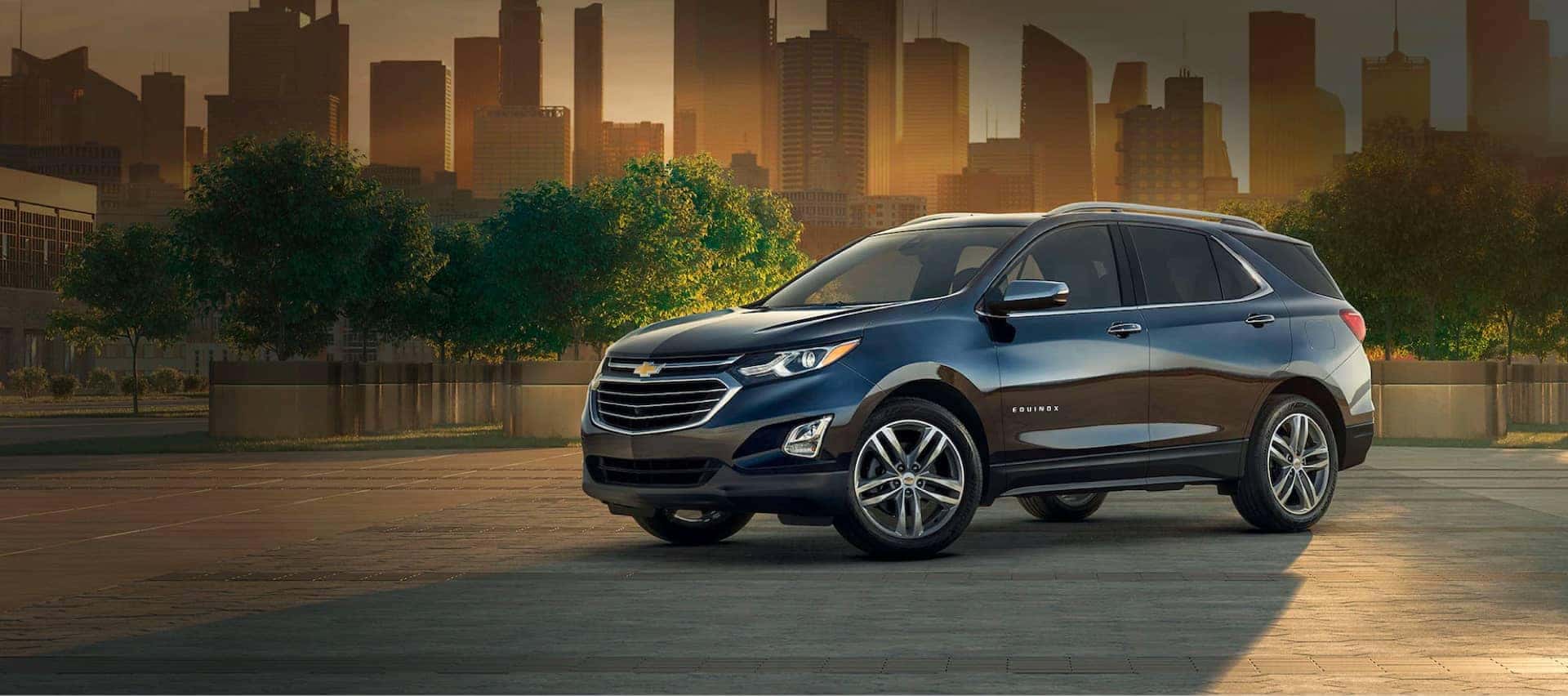 Welcome to Everett Chevrolet Buick GMC Of Morganton, LLC
Thank you for making your way to Everett Chevrolet Buick GMC Of Morganton, LLC, your certified Buick, Chevrolet, GMC dealer serving drivers throughout Morganton and the surrounding areas. At our dealership, you'll find a solid selection of new Buick, Chevrolet, GMC models for sale, as well as a carefully inspected lineup of pre-owned vehicles. We also have a well-connected finance center run by a qualified team of finance experts, who can help you get the right loan or lease in a quick, easy, and transparent manner.
Our commitment to our customers continues well beyond the date of purchase. We also have a professional team of Buick, Chevrolet, GMC technicians on hand with the skills and equipment to handle all manner of maintenance and repairs, as well as a full stock of authentic parts. Make your way to Everett Chevrolet Buick GMC Of Morganton, LLC in Morganton today for quality vehicles, a friendly team, and professional service at every step of the way. And if you have any questions for us, you can always get in touch at 828-475-5201.
Ask A Question
Our Reviews
I was stranded in Morganton with my camper. My 2015 2500 diesel was in low power mode from the DPF. I arrived at the dealership at 7:30 and 2 hours later I was back on the road. The service department was great and I am very thankful they worked me in.
I have purchased a lot of cars and, by far, have never had a better experience than this one at Everett. From every department, they have a top notch crew. No pressure, no hassle-just friendly service geared to making your purchase run smoothly. I'll be buying from Everett again!
We received outstanding service on our recent purchase. Before dealing with Everett Chevrolet Buick GMC of Morganton I had a very low opinion of car salesman. But I was super thrilled with how fast and easy the process was at Everett. I was very impressed with the original price but then the final price after tax tags and fees blowed me away because they didn?t send me to the cleaners like most car dealerships. They had lowered the price even more so I would be in my payment range. I am so happy with the way I was treated; customer service was above and beyond what I excected! Thank you Neil! We will see you for our next purchase too!
Everett in Morganton is a great dealership. Their entire staff is always very friendly and they look out for their customers. No High pressure sales and they go above and beyond on any and all service that they perform. I highly recommend them to everyone.
Amazing service from great people! I was recently deployed and turned in my Hyundai lease before departing. While gone I decided to purchase a slightly used Sonata Limited 2.0T. I did a ton of online research and had previously sold cars for 4 years so I know what to expect. I live in Florida and upon returning from overseas traveled 488 miles just to do business with Morganton and the great employees there. Not one gimicky sales tactic was used and they were very upfront. I negotiated the deal via email and upon reaching an agreement they held the vehicle for several days with just a deposit. That's a great sign of a trusting dealer looking to take care of their customers. The used vehicle was listed on the low end of KBB and Edmunds pricing to begin with. I negotiated a little but I knew (based on my research) from get go they'd priced it well and didn't have much room to play. I originally worked with Neil but he fell ill and was unable to be at work the day of my deal so he recommended Kevin help me finish everything and I have to say it was a great recommendation.I brought my own financing but due to their great relationships with lenders they were able to beat my already great credit union rate by nearly a whole point! All in all saving me a few hundred more over the life of my loan. I was in a rush as I had to drive back to Florida after the deal and I forgot the books and spare Key. Kevin has been in contact with me and is going to mail them to me. Most "salesman" ghost customers after the sale as their business is completed but not Kevin, Neil, and Philip. Don't be afraid to ask for Kevin or Neil to help with your sales needs. They're great guys making a living helping customers meet their vehicle needs and building relationships. Don't fear the business office here either. Philip was honest about available protections for my vehicle and didn't try to rip me off like some business managers in the car industry. He showed me value adding products at reasonable costs ultimately saving me more money! I'm not a Chevy guy at all but if I were in the market for a new truck I'd seriously consider Chevy based upon the people they employ at Morganton!
I worked with Jerry Snyder to purchase a vehicle from out of state. The whole process was extremely smooth and painless. Emails were answered quickly and the vehicle was exactly as described. They offered to pick me up from the Charlotte airport over an hour away, filled up the huge fuel tank in my vehicle before I left, and thoroughly cleaned the vehicle before I arrived. Jerry and the rest of the staff were fantastic, thanks guys!
I had a appointment to look at a vehicle and to talk to someone about purchasing the vehicle and everyone was so Nice And Helpful from the time I got there until I left I give this dealership a ��������
It was a very easy buying experience. We was informed of all buying options to help us make a better more informed decision. We had excellent service with all involved. Darlene Suttle was very knowledgeable and easy to talk with. She took the time with us and didn't make us feel rushed into anything.
Car buying experience went very well. I was given ample time and opportunity to test drive all vehicles I was interested in. Salesman was very helpful and accommodating. Very professional and diplomatic in the deal-making phase. Never felt forced.
We were looking to trade on a used car we had been there a week before and drove the car we ended up buying. However we also had seen one at Carmax and so long story short we came back to Everett and in one day we experienced the worst and the best of Car Dealerships. The car we had drove they had moved to their Hickory store they went and got it and drove it back to sale it to us, No questions ask they just said we have it here in a few minutes. We went next door had lunch came back up the hill and drove it home. The most professional non pressured car buying experience we ever had. And we have bought several cars in 33 years of marriage and the two daughters we have raised. I have always been a Ford or Toyota person but the next truck I purchase it will be from Everett.
I recently purchased a 2016 Silverado from Everett. I found this Certified Pre-Owned truck using Autotrader. This led to a great car buying experience with Jeff Clark, one of the sales associates at Everett. It was well worth the 2 hour drive from Greenville. Jeff and Silas were great to work with.
This was my first time buying a new car on my own and I couldn't have asked for a better person to help me. Darlene Suttle was extremely knowledgeable and helpful and made this a wonderful experience for me. She was very friendly and I felt very comfortable working with her. I truly appreciate all she did for me! Superior customer service!
Everyone was so wonderful to work with, so nice and answered all our questions!!! Would difently go back! Great place to buy from!! Will be back!
Buying my new GMC Yukon from Neil Parsons at Everett was a great experience. Neil found the car I was looking for, negotiated a fair price and handled the delivery flawlessly. I'll recommend him to anyone looking to buy a new car. Super job!
Just purchased my second vehicle from Everett Cheverolet in Morganton NC. A Suburban Premier. Price was right. Mr Clark the salesman and Mr Huskins the closer, both were wonderful to work with and were very professional to myself and my wife. Explained everything and we were in and out quickly. No pushing or pressure. Just good, correct information so we could make our own decisions. A great buying experience.
Jordan Bowman was my salesman! I'd say he was the best I'd dealt with in my 70 yrs. I purchased a Buick Encore and love it, as I wanted a small SUV.
Neil Parsons is our sales person for our last 3 cars! He has been awesome to work with and great customer service. Everyone we have come in contact with at this location is always friendly and eager to help!
Went to Ford dealer to trade up 2003 F150 for new one. Meet Ron there, tell him what looking for. Didn't have good one on lot so Ron he said would look for one. Week later get call from Ron, says may have a truck for me but I need to come to Everett Chevy to see. ??? Get there and Ron had changed dealerships but still found the Ford truck that I was after. It was "used" but only 8000 miles and exactly the options I was looking for. Whole lot less than would have paid for "new" one. I couldn't be any more satisfied. Didn't buy a new Chevy but they treated me like the most important customer there that day. Super people, from sales to finance reps. A+ job guys. Thanks tremendously. Oh, they also have some great Chevy, Buick, and GMC autos on the lot.
We just purchased our "3rd" vehicle from Everett Chevrolet and we couldn't be happier! We live out of state and no dealership in our area can compete with the customer service, experience and willingness to negotiate that has been offered to us by the Everett team during each purchase. A special thank you to Jordan Bowman in sales and Chris Rhyder in finance. Both of you went over and above in servicing us! We highly recommend Everett Chevrolet to anyone interested in buying a car. Take it from 3 time buyers. You will not be disappointed! Tommy & Rose Bunyard
I was in the market for a small truck, when a GMC Canyon popped up in one of my searches. After speaking with Neil multiple times, he pulled the truck off of the website to reserve it for me so I could come take a look at it. The pictures did not do the truck justice, as it is easily the cleanest older truck that I have seen of this year (2004). Everything works on the truck and the ride is phenomenal. Neil went above and beyond with his customer service, and we even found a common interest that will hopefully keep us in touch. My finance experience was also phenomenal as Chris made everything easy to understand and had everything lined out in a very short time. Overall, I am very pleased with my experience at Everett and would highly recommend them to anyone who may be in the market for a new/used vehicle! Great job, guys!
Darlene Suttle is always my salesperson at this dealership. She goes above and beyond to ensure I am completely satisfied with my purchase. If they don't have it in inventory, she will find it, down to the last detail of my wants. I can't say enough good things about her. Randy Pennell also assisted in this latest purchase, he was also great to work with. Great job, pleasant experience.
Jerry Snyder was very knowledgeable, helpful, patient and efficient without being pushy. Chris Rhyder was efficient as well and had everything waiting for us to complete the paperwork with no wait on our part.
We were very pleased with the service that we received from Matt and Chris Rhyder. Both were very friendly and accommodating. Thanks guys! The Taylors
We were greeted by Jerry Snyder with a nice smile and a firm handshake. He listened intently as we explained what we were looking for as well as why we choose this dealership. He quickly located the truck we drove 2 1/2hours to see on the lot and made it available for us to test drive. When it came time to talk numbers, he understood the process and worked with us to reach an agreement on price, acting as the go-between with the sales manager. Jerry had the truck cleaned and ready for us with a full tank of gas. Between Jerry and Chris the experience was pleasurable.
Great place to buy a new GMC. Negotiating the price was similar to other dealerships but the final price ended up beating out 3 other dealerships in Charlotte! Our sales person Jerry Snyder was excellent. During a very busy day he was efficient. He answered questions we didn't even know to ask. Experienced a "no pressure" atmosphere when working with Chris Rhyder in financing. Will recommend Everett in Morganton to friends, family and coworkers.
Get Directions To Our Dealership